Our Board of Directors volunteer their time and are dedicated to fulfilling the mission of St. Paul's Soup Kitchen.
President: John Arvanitis
John has been volunteering at St. Paul's Soup Kitchen for over 25 years, and was inspired by Rose Bronk's passion for feeding the hungry in Lowell. He has been an active member of the Board of Directors for over 15 years. 
John has owned his own businesses for over 40 years, and has worked in both retail and construction. 
He is an active member of the Outreach Committee of the Wilmington United Methodist Church as well as the Co-chair of their Board of Trustees.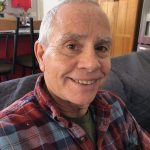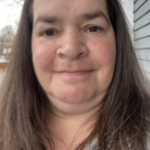 Vice President: Paula Forest
Paula was instrumental in supporting her mother, Rose Bronk, when the Soup Kitchen first opened. She helps out every night at St.Paul's, and is dedicated to continuing the special mission started by Rose. 
Paula has owned and operated her own cleaning business for over 20 years.
Secretary: Erin Forest
Erin has been volunteering at St. Paul's Soup Kitchen since its inception in 1995, encouraged by her grandmother, Rose Bronk, to help out.  Erin has been our secretary since 2019. 
Erin is a Lead Teacher/Assistant Center Director at a Lowell non profit as well as a Certified Lay Speaker for Centralville United Methodist Church, in Lowell.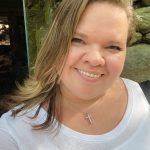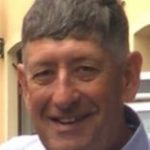 Treasurer: Wayne Busa
Wayne has been the Treasurer for St. Paul's since 2019, shortly after he joined the board. Family members who were involved in the soup kitchen introduced Wayne to us. 
He has co-owned a floral business for over 40 years, as well as working in the transportation departments at a few school systems. 
He is passionate about helping others, and making differences in their lives. Wayne is married and has four children and four grandchildren.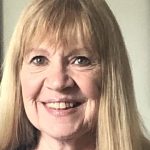 Lorrie C. Arsenault
Lorrie has been volunteering at the soup kitchen since 2003 and has been a Board member since 2005. She learned about St. Paul's from an article in the Lowell Sun, and felt called to support our mission.
Lorrie is self employed in the health and wellness field, and has worked with non profits focused on helping those in need. Lorrie helps whenever needed at St. Paul's, and is grateful for the opportunity to help our patrons. 
Tracy Arvanitis
Tracy joined the Board in 2020 and focuses on our marketing communications. She has volunteered for many years helping out at our annual fundraisers and occasionally serving meals.
Tracy has a background in Technical Communications and Project Management, and works for a supplier to the pharmaceutical industry.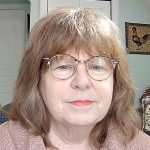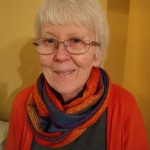 Heather M. Sykes Busa
Heather has volunteered at St. Paul's since 2010 and has been a Board member since 2012. She was called to help through her church and their sponsorship of the soup kitchen. Heather finds it very rewarding being at the dinners, and to seeing the smiles and sometimes the tears, of our patrons. She feels that God speaks through us! 
Heather is a florist who grew up at her family floral business, and was lucky enough to meet her husband (our treasurer Wayne) at college. She has a passion for flowers and revels in the wonder of their beauty daily. 
Heather is the loving, doting and devoted grandmother of four grandchildren
Jomarie Buckley
Jomarie joined the St. Paul's Soup Kitchen Board of Directors in 2022 because she wants to support an organization that does such great work for a community she has worked in for many years. She began her career as a Child Welfare Attorney in Lowell in 2007 and has worked closely with the Dept. of Children and Families, seeing first hand the needs of children, families and adults struggling with food insecurity.
Jomarie is a founder of We're One Wilmington and has always been active in community organizations.